Not sure which items, lures, lines, rods, etc will be the long term winners or generate the most buzz this week, but based on the online coverage, here are the items I will most likely be trying this summer and fall as they become available.  In no particular order….
Terminator Walking Frog:  First off, I am a sucker for a good frog, hopefully this one fits the bill.  Especially since my go-to Frog from Evolve has been discontinued, I need a new lead frog in my box.  Here is what Randall Tharp has to say about it.
Rapala and Storm have had some really good track record of late on new baits, so I have a good feeling about this frog coming out under the Terminator label.  So far the pictures look pretty sweet!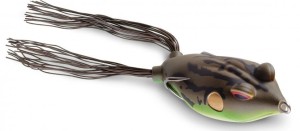 Sunline Assassin FC:  This new Fluorocarbon from Sunline is touted as the Bee's Knees!  We all know that Sunline makes great line and Assassin is supposed to have new P-Ion technology that creates a smoother surface and increase resistance to abrasion.  Based on Tackle Tour's review, this will give you almost the performance of Sniper and Shooter but at a more competitive price point!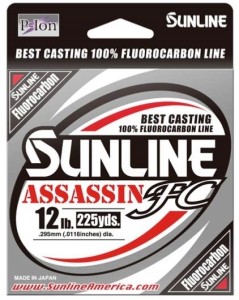 GoPro HERO4 Session
:  Smaller is always better right?  Thinking this could finally be the lighter GoPro option to comfortable wear on my visor to add POV shots to my bass fishing videos.
Big Bite Baits Swimming Mama: This actually appears to be a reboot of the Wave Worm Tiki Swim Bug.  The Tiki bug is not widely popular but a great bait, now with 1 more per pack and more colors, that is a good thing!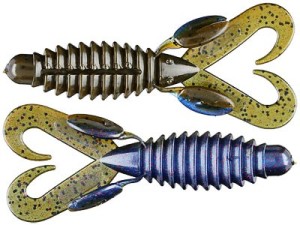 Nichols BPM Magnum Swimbait Head: I believe I have seen this on a flipping jig from somebody before, but this idea of pegging plastic horizontally with a tooth pick is pure genius, check out the video to see how it works.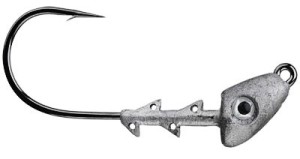 Not a terribly long list, but I think these are some good ones.   Also, new for this year but before ICAST, check out the Dobyns Fury Rods, awesome rods for $109!