I know in my last post, I said I was going to blog more, not that great, but here I am.  Work, Business, Family and other stuff has kept me off the water more then I would have chosen.
I have only fished 3 small tournaments thus far, but good news, cashed checks in all of them.  Winning would have been better, but anytime you are cashing and losing less money then most, so that is a good thing!
Two of the tournaments I fished down in La Crosse with my buddy Kevin, we fished some Bass World Sports team tournaments, got big bass in both and got 3rd and 4th places.  They may tournament all are fish fell pray to Bladed Swim Jigs and Tubes, no real surprise for the river.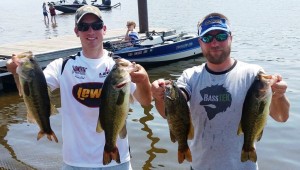 The early June tournament, we got most of our fish flipping 3/8oz Black and Blue BassTEK Tungsten jigs on various types of cover for a nice mixed bag of fish.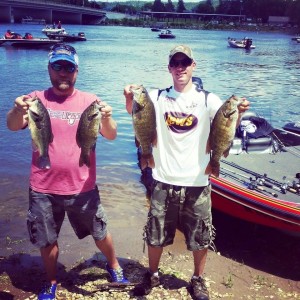 The other event was a Bass Pursuit event on O'Dowd on June7th, it was a tough bite, but we scratched out a few 2-3lbrs on Dropshot and 3/8oz BassTEK Jigs in Magic Craw on deeper weed edges bordering hard bottom areas.  The weights were so low, we didn't even both to snap a picture of the fish.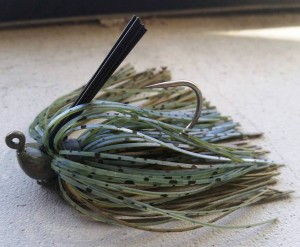 Next up this week is the annual Pan-O-Prog event on Lake Marion which is close to home.  It always seems to be a grind, but it's nice to fish a few events close to home.
To close, here is a recent video on a local pond to my house.  I don't always have a ton of time to get out in the boat, but I sneak a little fishing in when I can, not bad eh?
If you can see the video, click here!