First off, apologize to you long time readers that made the transition to the new site, as you have not been rewarded with new content here.  I am planning on changing that, effective immediately.  While I am not going to promise a new post every day, I do plan to try to do something small every day to make this blog a better site again and get it back to the form it once was.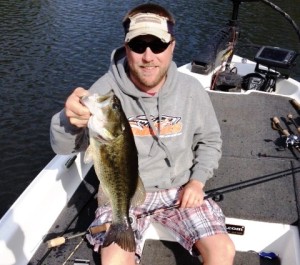 When I was forced off my old platform, many of my posts suffered, broken links and lost images.  So some of the most popular posts will get reworked so they are readable and usable again.
Also, I added my Twitter feed on the right side of the page, so that should make things a little more interactive and fresh.  I have also added videos to the video page and freshened up some of the other pages on this website.
And most importantly, try to at least blog a few times a month here instead of a few times a year like last year.
Also, please leave a comment or shoot me a message via Facebook or Twitter and let me know what you would like to see more of here.  Whether it be tips, tournament recaps, videos or other.
I will close with my most recent GoPro video editing from Falcon Lake.

Thanks & Tight Lines!
Rich