I was able to get out fishing on Friday before the tournament to get some practice in and put together a pattern. I did not get on the water until 10am and the weather was brutal at best. Sustained winds at 20-25mph with gusts up to 39mph, that mixed in with plenty of rain. I started out by covering water, targeting mostly flats with a swim jig, SWL Spinnerbait, Sebile Flatt Shad and an Ima Shaker. That water temp was around 59-60 degrees. The more I fished, the more confident I was, that most of the fish were still pre-spawn.
The spinnerbait and swim jig yielded the most bites early on, they were keepers but nothing great. I checked a few docks here and there with my trusty 3/8oz Tru-Tungsten jig and got some bites, some felt decent, I did not set on those fish. Most of my deep areas were too tough to fish in the wind and there was not the usual weed growth present as in past years, probably due to a late ice out.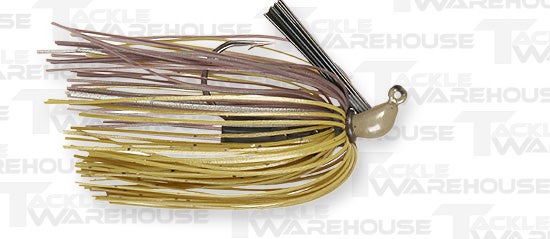 I was able to fish one inside turn and get a few good bites and caught probably my biggest fish of practice on a 6″ Aaron's Magic RoboWorm on a drop shot. Spent a lot of time scouting old areas with my graph and looking for weed growth. Got off the lake around 3:30pm to get my tackle & rods ready for tomorrow.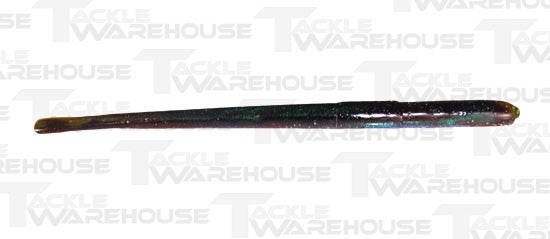 I drew boat #26 out of 51 pro anglers. My partner was Steve Broom, very nice guy! As I approached the area I wanted to start in, there was a boat already there, so I went to another area. I started in some old reeds with a swim jig, nothing happening. I then switched between my jig & a spinnerbait and caught a couple keepers. As the stretch of reeds dwindled, I flipped the adjacent docks and boated a few more keepers. The last dock in that stretch gave up a 16.5″ largemouth on the jig. That was my 4th keeper, but was the first fish that I was excited about. We then worked the adjacent flat and weedline with reaction baits and we both boated a couple keepers. I tried to slow down on a coontail point and get some large fish with soft plastics, but it was a no go.
We then went to the area where I wanted to start, over another patch of old reeds, I got one on a spinnerbait. I then tried the adjacent docks and got two fish over 17″ on the jig. The second fish reminded me how important good sunglasses can be. As I reeled my jig back to the boat, I saw a bass trailing my jig, so I dropped my rod tip, she sucked it in and the 3.5lb fish was in the boat. My JKruz Riptides definitely deserve the assist on that fish.
We then tried one more deep area, caught some keepers, but nothing I could upgrade with. I then decided to focus on docks in Le Homme Dieu and Darling for the rest of the day. Overall I am sure I caught more then 30 keeper bass, almost all of them on a 3/8oz Green Pumpkin/Brown Tru-Tungsten jig with either a watermelon or green pumpkin chunk. I culled several times, but never did get anymore real good fish.


My partner weighed 3 fish for just under 4lbs and my 5 went 12.16lbs. It was good enough for 8th place and a decent check to start the year. My only regret was spending as much time fishing deep as I did, my better bites came early and I think if I would have fished more docks early, I could have gotten one more 3lb plus bite and improved my catch significantly.
On another note, I boated 3 fish over 17″ to help fill out my limit for the BP Bass Derby, little online tourney I am participating in, check it out!!! You can probably join in, unless you are scared???
Tight Lines,
Rich
RichLindgren.com
Rich's Bassin' Forum
Bass Fishing Tackle Blog