Welcome
Welcome to RichLindgren.com!  A site dedicated to my avid fishing career.  Join me as I share my honest approach to tournament and recreational bass fishing, failures and successes. I'll share all that I learn from new tips and techniques as well as the hottest tackle and equipment in my blogs and videos.  Join me as I document the everyday rigors of tournament bass fishing as a whole, to the practice and all the way to the weigh-in stage!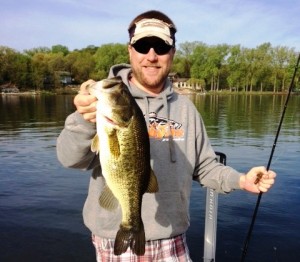 Rich Lindgren's Bass Fishing eBay Store
What started as a personal fishing journal over 7 years ago, has grown to be the feature of my bass fishing site and a way for me to share my fishing stories with all who's supported me along the way. Check in often, or even subscribe to keep up to date on everything bass fishing including tournaments, highlights, winning and losing techniques, new products, videos, seminars, shows and much more.
More?
More to come soon!