So my Pan-O-Prog partner Ryan & I got out for about 2.5 hours last night on Lake Marion in Lakeville. We decided to look for some new shallow water / slop areas to go with some of our deep water stuff that we fished last year. We tied on frogs, buzz toads and flipping rigs and worked the shallow pads & weed mats. We managed to catch 3 bass all around 2lbs and missed a couple more. They all came on black floating frogs.
Nothing to write home about, but it was good to be out bass fishing again after being in Europe. Also, while I was gone, we climbed to 39 email subscribers, thanks to all you new subscribers!
Another note, did you see the 2008 Bassmasters Schedule?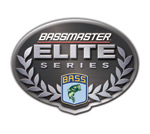 Click on the links below for a preview of the
2008 Bassmaster Elite Series destinations.



2008 BASSMASTER CLASSIC

February 22-24
Bassmaster Classic
Lake Hartwell — Greenville, S.C.




2008 ELITE SERIES SCHEDULE

March 6-9
Sunshine Showdown
Harris Chain of Lakes — Leesburg, Fla.
City of Leesburg/Lake Co. Dept. of Tourism

March 13-16
Citrus Slam
Kissimmee Chain — Lake Wales, Fla.
Polk Co. Tourism/Sports Marketing

April 3-6
Lone Star Shootout
Falcon Lake — Zapata, Texas
Zapata Chamber of Commerce

April 10-13
Battle on the Border
Lake Amistad — Del Rio, Texas
Del Rio Convention/Visitors Bureau

May 1-4
Pride of Georgia
Clarks Hill Lake — Evans, Ga
Columbia Co. Tourism

May 15-18
Carolina Clash
Lake Murray — Columbia, S.C.
Capital City/Lake Murray Co. Regional Tourism

June 5-8
Southern Challenge
Wheeler Lake — Decatur, Ala.
Decatur-Morgan Co. Convention/Visitors Bureau

June 12-15
Bluegrass Brawl
Kentucky Lake — Gilbertsville, Ky.
State of Kentucky

June 26-29
River Rumble
Mississippi River — Fort Madison, Iowa
Fort Madison Convention/Visitors Bureau

July 31-Aug. 3
Empire Chase
Lake Erie/Niagara River — Buffalo, N.Y.
Buffalo Convention/Visitors Bureau

August 7-10

Champion's Choice
Oneida Lake — Syracuse, N.Y.
Syracuse Convention/Visitors Bureau

Couple thoughts, sad to see the Majors gone, but very excited to see them coming to IA, I am definitely going to put my money in for that tournament as a co-angler. Good to see some new water like Falcon, that will be a great tournament, probably better then Amistad. Also Lake Murray is a great lake as well. Probably will get out on Marion tomorrow night as well. Then Friday night I will get all tied up and prepared for my club tournaments this weekend on Clearwater & Chisago, have not been on either one this year :0
Rich
RichLindgren.com
Rich's Bassin' Forum
Bass Fishing Tackle Blog
If you enjoy this Blog, consider making a PayPal donation to help keep it going. No Donation too small, Thanks!